Mistakes are an important learning tool. Learn from others' mistakes when it comes to your strawberry plants though. Strawberries are perennials, which makes them a good investment and a fun plant to grow, but only if they survive their first year.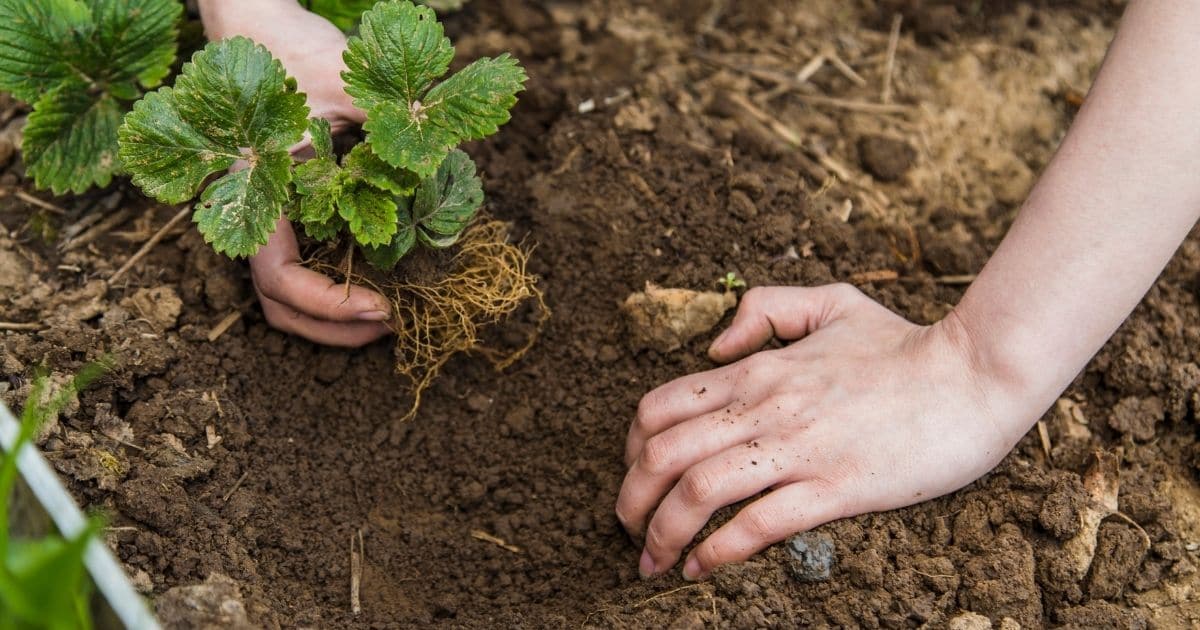 Here are the top 10 mistakes new strawberry growers make and how to avoid them. Make your strawberry patch a success!
Jump to:
Choosing the wrong variety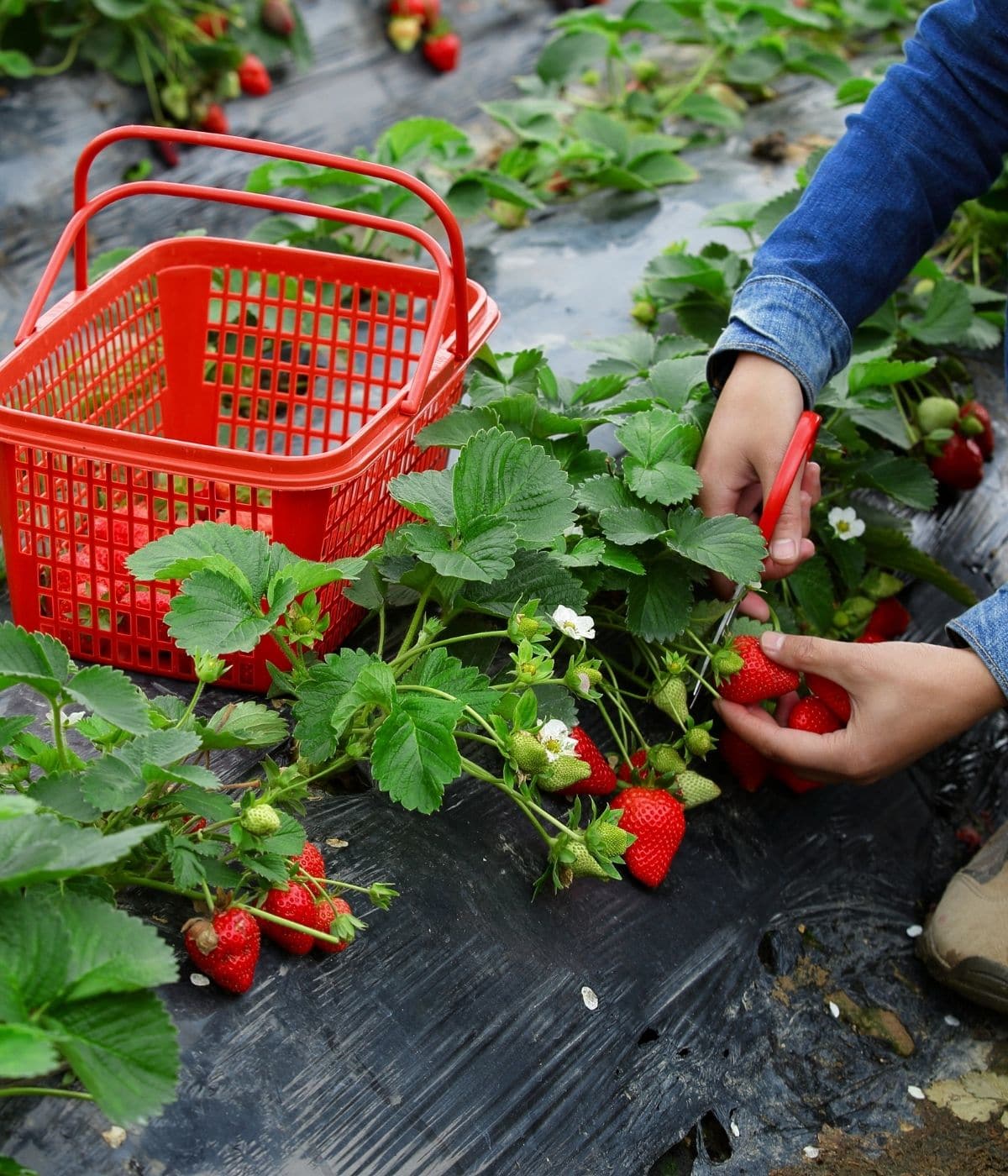 The first and biggest mistake a new strawberry gardener can make is to plant the wrong variety for your area. Not only are different varieties bred for different characteristics, but also different climates.
Make sure to purchase a strawberry plant variety that will thrive in your climate by visiting your local nursery. If you prefer to shop online, check our list of best strawberry varieties by state or Canadian province.
Make sure you understand the difference between June-bearing, ever-bearing, and day-neutral types so you'll know what to expect from your new perennial strawberry plants.
Location Location Location
There are a few shade-tolerant varieties of strawberry, but most require full sun. Choose a sunny part of your yard or garden with soil that drains well for best results.
Avoid planting your strawberry plants where you've previously grown any plants in the nightshade family as they can leave behind diseases in the soil. Avoid planting them too close to any of these plants as well.
Planting crowns too deep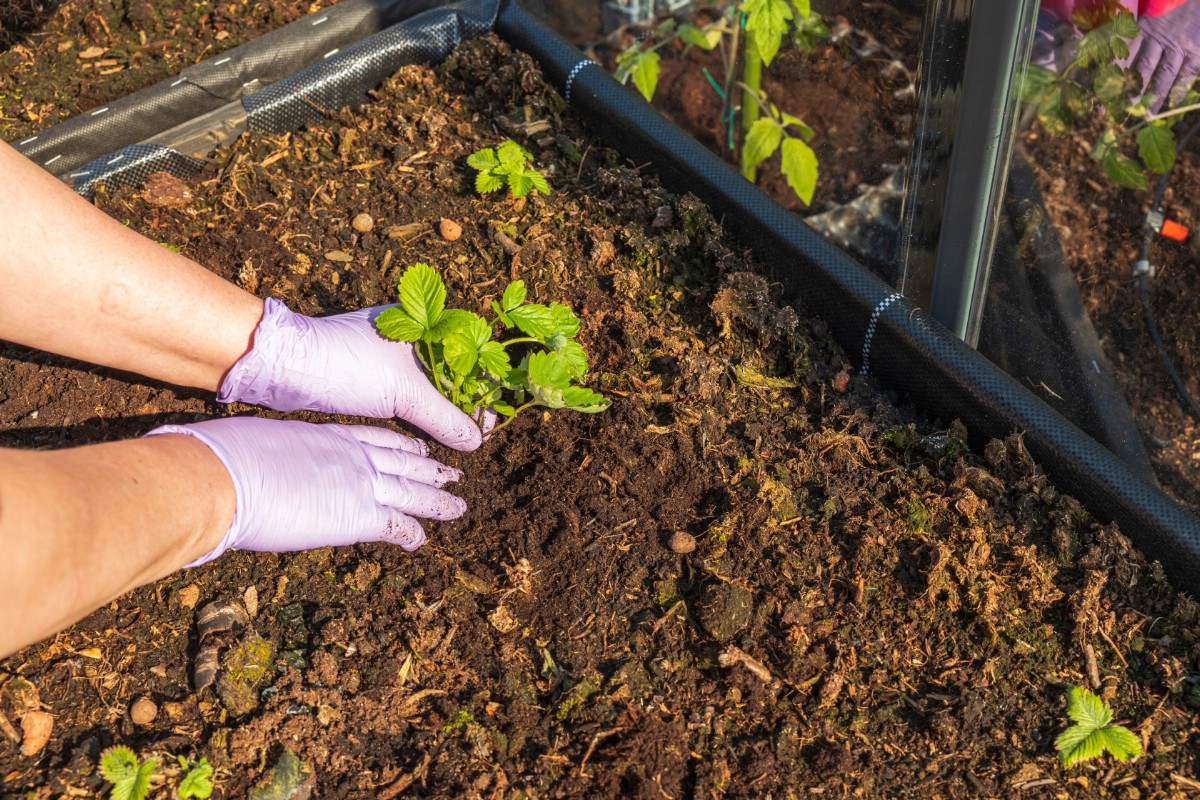 Strawberry plants grow quite shallow. It's easy to accidentally plant your crowns too deep, especially if it's your first time. Just remember: the crown should show, and the roots should not. The soil line should land right between the roots and the upper part of the plant.
Over or under watering
Watering your strawberry plants properly will be easy if you pay attention to the soil. Stick a finger in the soil near your plants. It should be damp just below the surface. If so, water your plants thoroughly then wait for the soil to drain before watering again.
If the soil is dry when you check, water your strawberries thoroughly and check back more frequently. If the soil is wet or muddy, wait until the soil drains to water again. If the soil remains wet for several days in a row, take steps to improve soil drainage.
Water your strawberry plants in the morning or evening, avoiding the middle of the day. Watering in the middle of the day can do more harm than good to your plants. Soon you'll develop a schedule that will take all the guesswork out of watering.
Over or under fertilizing
For the best berry production and healthy plants, your strawberries need fertilizer at regular intervals. Be careful not to over-fertilize though. Too much fertilizer can result in dead plants or at least lowered berry production.
Reference these quick tips for fertilizing your strawberry plants for the first time.
Not mulching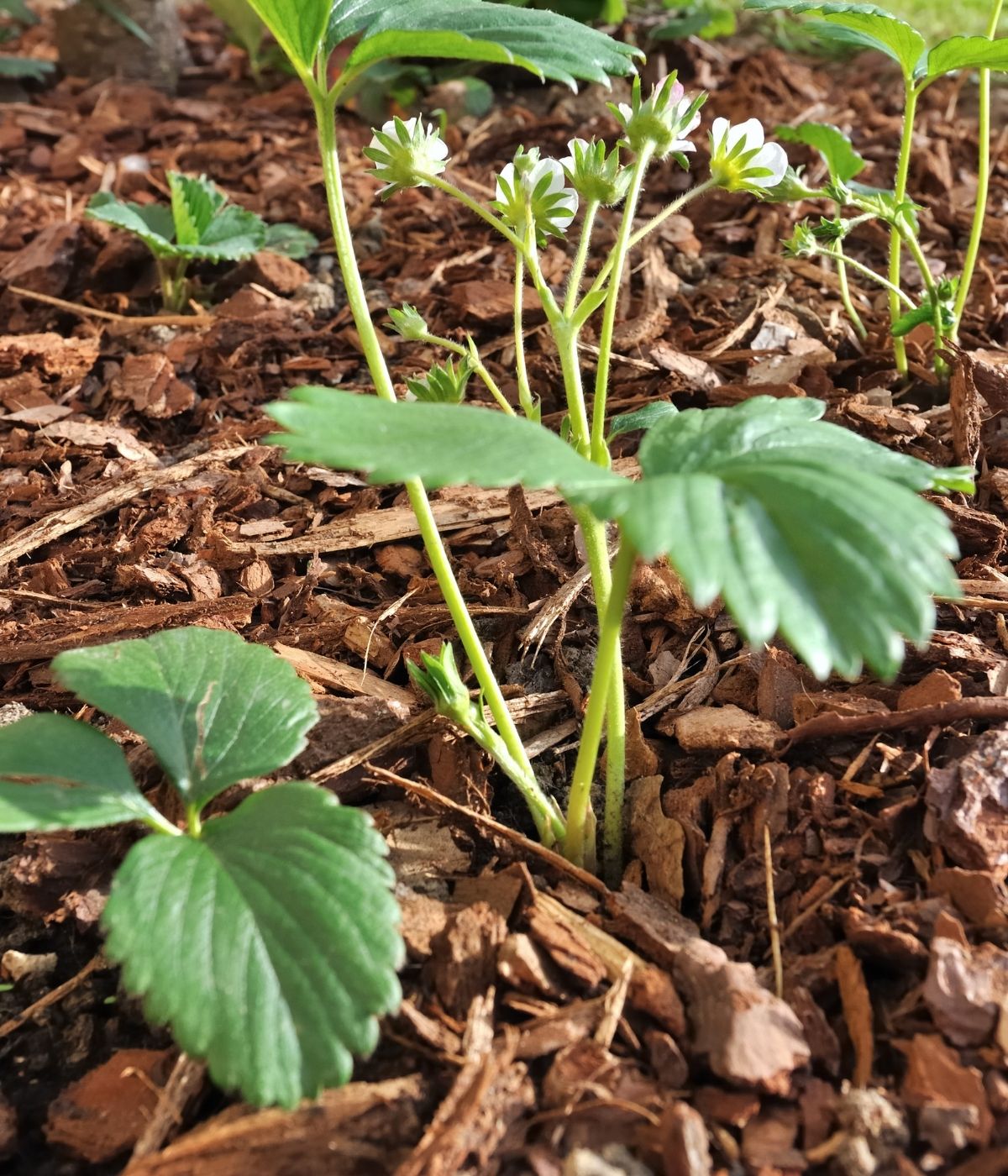 Mulch does so much more for strawberry plants than just making the bed look nice. An appropriate light mulch, such as straw or pine needles, stabilizes the temperature and moisture of the soil. It will keep your berries clean and out of the mud. It can even protect your plants from common fungi that could destroy berry production or even kill your plants.
Not pinching off first-year flowers
It may sound heartbreaking, and it can be a difficult task, but pinching off the flowers in the first year of planting signals the strawberry plant to focus on developing strong, healthy roots. Your plants will produce berries for 3-5 years. Allowing them to establish a good root system first will maximize your harvests to come. Be patient!
Not winterizing
Failing to winterize your strawberry plants could mean you have to start all over next year. If your plants survive, you could deal with a smaller harvest or the early onset of diseases that also survived the winter and attack tender new growth in the spring.
Cut off dead leaves, clean up fallen leaves, mulch heavily, and don't stop watering until the ground freezes. Winterizing doesn't need to be hard, but it does need to be done.
Not checking for pests and diseases
Strawberry plants are susceptible to several diseases and pests but if you catch them early, they're no big deal. Take preventative measures and keep an eye on your plants. If you do, they'll produce beautifully for years.
Not picking strawberries as they ripen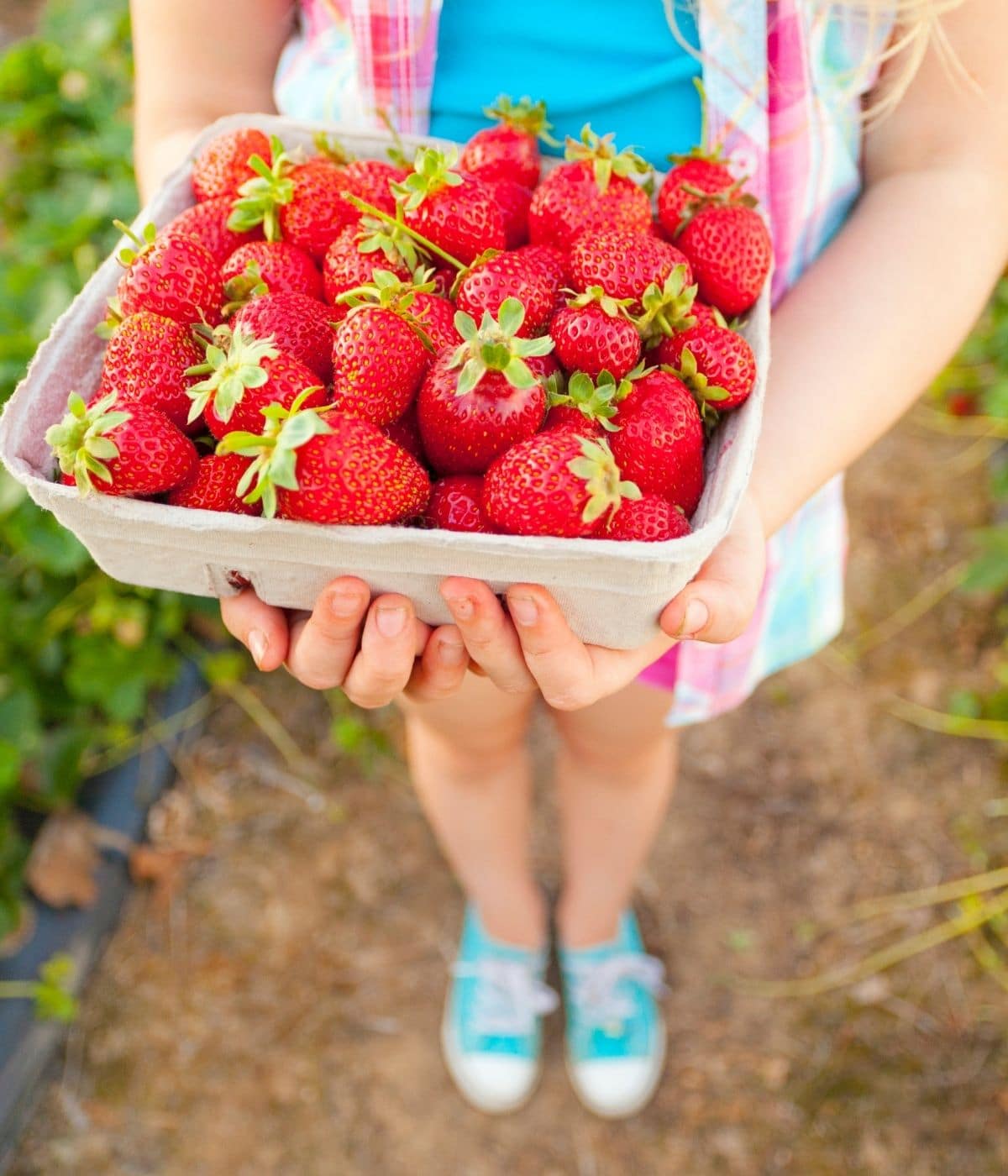 Pick your strawberries as they ripen for the best flavor. Put your strawberries to use, preserve them, or use one of these plant power storage hacks to make the most of your daily harvest.
Picking them as they ripen also minimizes waste, diseases, and pest problems. It also gives you a chance to look over your plants daily to prevent any pest or disease problems from getting out of hand.
Now that you know the 10 most common mistakes new strawberry gardeners make, you can grow like a pro. Enjoy your strawberries!