Strawberries are a temperate plant. They can thrive in the chilly weather in the northern regions of the world and can even thrive at altitude on mountains. But, everyone loves strawberries, not just folks who happen to live in the optimal agricultural zones for growing the sweet strawberries. This post is to help the hot and humid gardeners find strawberries for Zone 9 that will perform adequately and allow an ample harvest.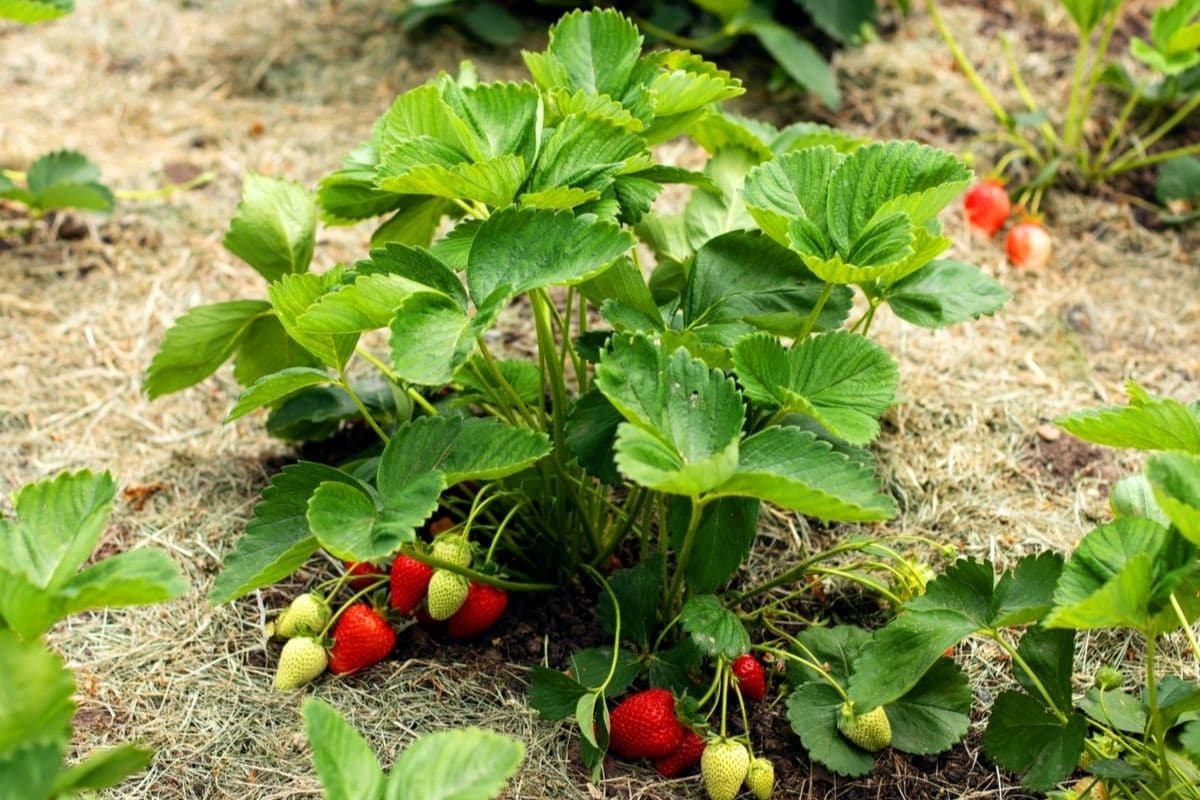 There are three main areas that fall into Zone 9: California, Texas, and Florida. This simple post will help you choose a good strawberry variety for your area if you are a Zone Niner. To find out which Zone you are in, see the Zone Map on this Strawberry Planting Guide.
Jump to:
Zone Nine Strawberries
Growing strawberries in Zone Nine is do-able. The major areas that fall within Hardiness Zone 9 are coastal and central California, much of Florida, and the southern coast of Texas. The desert of the Southwest U.S.A. is also Zone 9, but strawberries are more difficult to grow there, particularly in Nevada. The dry regions require ample amounts of irrigation. Florida and California, however, are well-suited for Zone 9 strawberry plants. A lot of the popular varieties are patented in those two states.
Zone 9 Strawberry Plants for California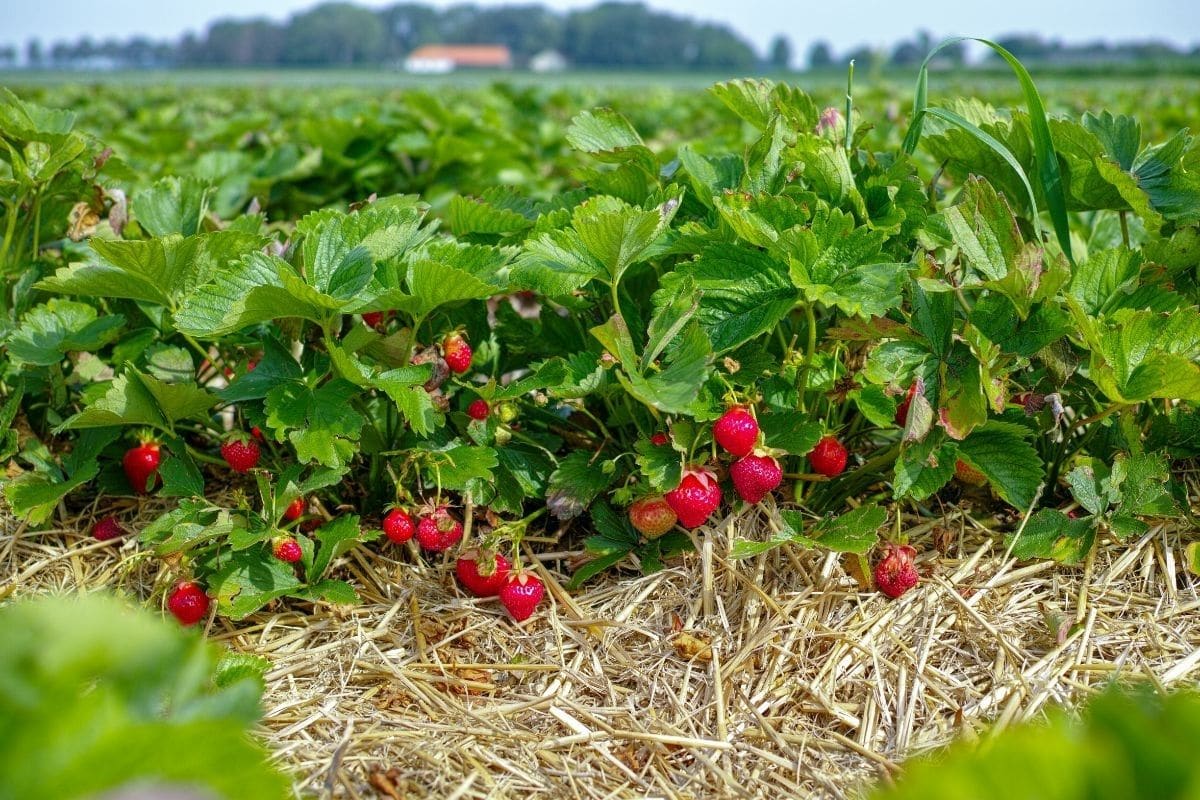 1. Albion – plants are tolerant to changing weather, yield multiple harvests as an everbearer, and produce dark red, tasty strawberries.
2. Camarosa – a short-day junebearer that produces early and has good storage properties.
3. Ventana – produces very early in the season (even earlier than Camarosa). Flavor and shelf life are good.
4. Others: Aromas, Camino Real, Diamante
Zone Nine Strawberry Plants for Florida
1. Sweet Charlie – this variety was developed in the early 1980s in Florida, and it is a real winner. It smells sweet and tastes even sweeter. It also has good disease resistance. (for a profile, click here: Sweet Charlie Strawberry Plants)
2. Other good choices: Strawberry Festival, Treasure, Winter Dawn, Florida Radiance
3. Oldies-but-goodies that will still produce: Selva, Oso Grande
Zone 9 Strawberry Plants for Texas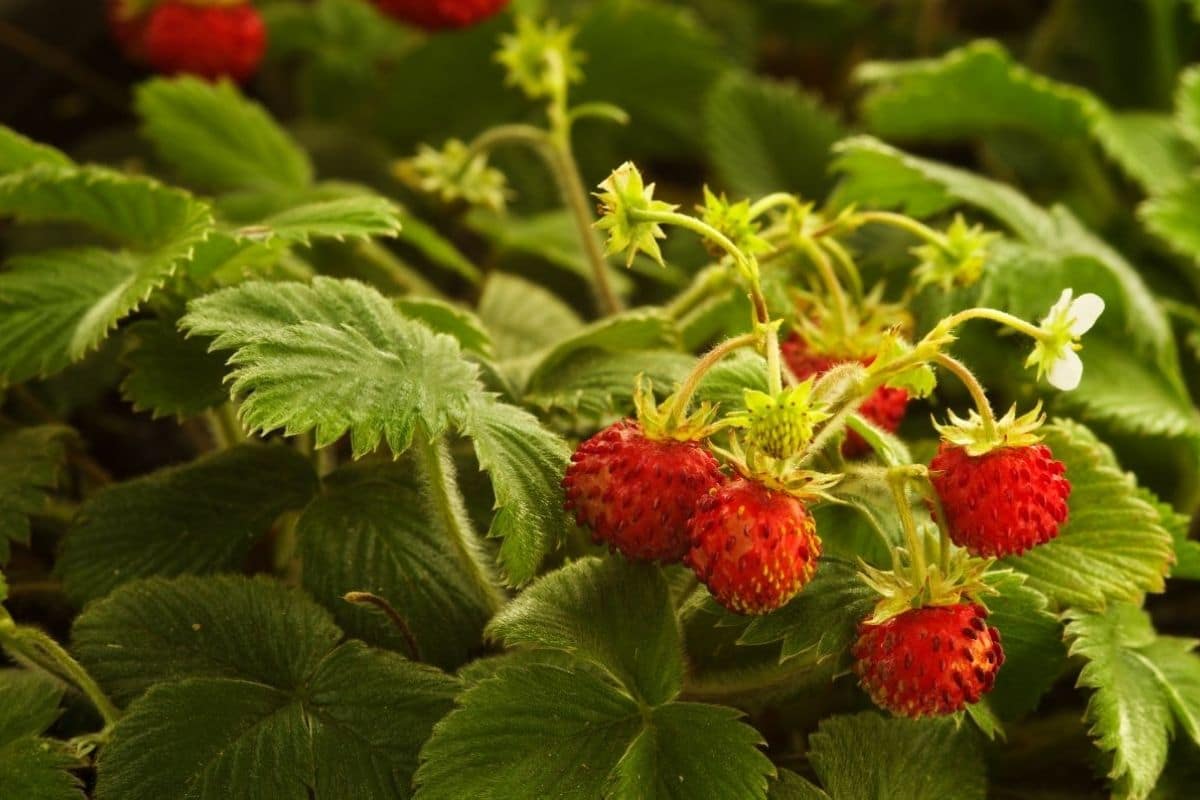 1. Chandler – very likely the best strawberry variety for growing in South Texas. For a profile, click here: Chandler Strawberry Plants.
2. Others: Douglas, Sequoia (both of these varieties will fruit in the early spring).
Growing Strawberries in Zone 9
When it comes to growing strawberries in Zone 9, picking the right strawberry variety is critical. Be sure to refer to the Growing Strawberries reference page for all the how-to as well. A great deal of Zone 9 strawberry growers will treat their berries as an annual instead of a perennial. They plant in the fall and harvest in the next growing season. Tighter spacing is also employed as compared to northern layouts, and the plants are usually allowed to succumb to the heat of the peak summer months.
Living in Zone Nine doesn't mean you can't grow your own strawberries. Just pick an appropriate variety and care for your plants well! Get Zone 9 strawberries today!