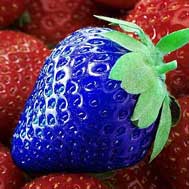 If you have any desire to plant a garden this year, you are likely already thinking and dreaming of earthen smells and textures and the warmth of the sun.  Spring is synonymous with strawberries for many people, and you may even be planning on including some of the delicious red berries in your harvest this year.  Please take a moment and read this before you buy strawberry seeds online.
Q: When Will My Strawberry Plants Start Producing Apple-Sized Strawberries?
On March 6th, 2015, Peter Genovese asked:
Read morePlease, Friend, DON'T BUY STRAWBERRY SEEDS ON EBAY!