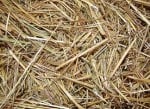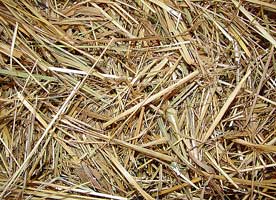 Q: When Should Strawberry Plants Be Mulched for Winter?
On November 20, 2015, Danny Abbuscome asked:
I have a few raised beds with strawberry plants planted in them.  I got them as potted plants and had a decent crop and got several gallons of strawberries from all my plants combined.  I planted them this spring, instead of last fall like you recommended (I hadn't found this site yet).  I followed all the instructions for renovation and mowed them and limited the runners so they didn't overgrow everything.  It may have been mentioned somewhere else, but when exactly do I mulch the plants for winter?  I seem to get different information on a quick google of mulching strawberries.  Exactly when should strawberry plants be mulched for the winter months?  I don't want to smother them or cause any harm if the plants aren't ready.  I still have some green living-looking leaves on my plants, although most of the big leaves have turned mostly brown and look dead.  Can you give me some advice as to how to go about mulching?  Any help would be much appreciated!