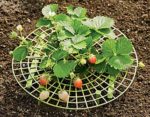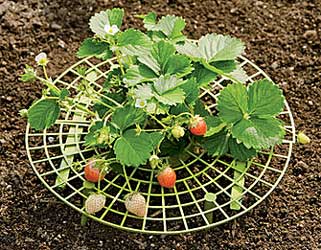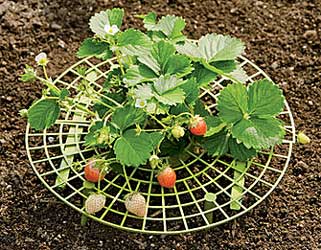 If you want to grow strawberries successfully, it is imperative that you keep strawberries clean throughout the growing process.  Soil, while full of beneficial nutrients, is also full of pathogenic fungi and other creepy-crawlies.  Soil-borne microorganisms can wreak havoc on a strawberry planting.  So, it is vital to protect the vegetative parts of the strawberry plant (leaves, stems) and the fruit from coming into contact with soil as much as possible.
How to Keep Strawberries Clean
Historically, strawberries were kept clean with a healthy layer of straw to serve as mulch and to keep the vulnerable parts of the plant from getting coated with contaminants.  The layers of clean straw provided a barrier between the dirt and fruit, and also served to dissipate rain droplets from above.  As rain falls, the drops form puddles in gardens without mulch.  when enough water collects, the droplets hurtling toward the ground hit the puddles and cause dirt-permeated water to fly every which way.  This contaminated water is spread up and out from the impact.  Consequently, fruit and leaves that need to stay clean are often coated with the pathogenic fungi that will end up infecting and damaging both fruit and plants.